About this Plugin
The Job Manager WordPress plugin can do a great job (!) simplifying your life if you want to integrate an interactive job board on your WordPress site.
It can handle job lists and job applications, to actively manage open positions and collect applicants data.
Jobs are handled with a number of fields, can be grouped in categories and can have custom icons; a date range feature is offered too.
Job fields are customizable and extendable, and the template for displaying them can be customized, for maximum flexibility.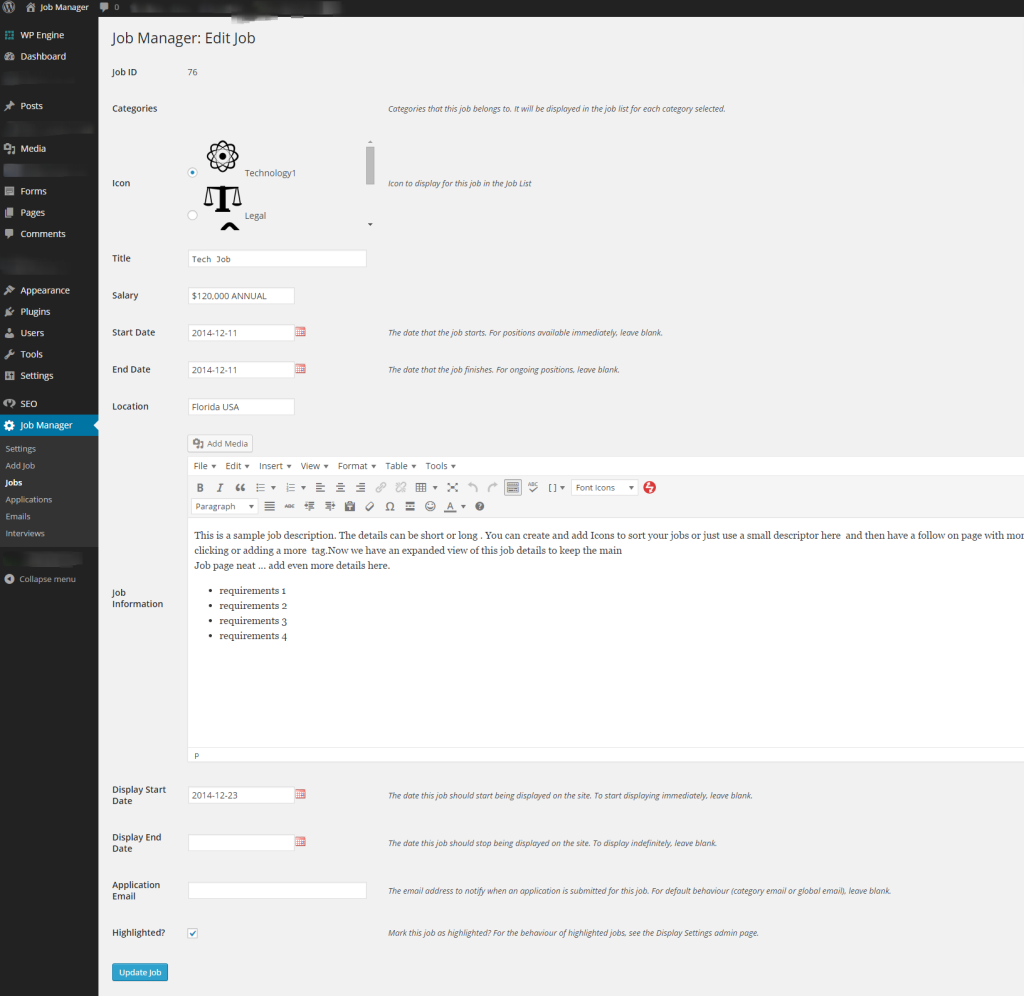 The Job manager plugin does also provide some custom widgets to help displaying data pulled by jobs information.
The job lists can be easily managed, and applicants information too: their data is collected via a built-in form, which will send you an email whenever a new applicant does submit successfully.
Job Manager helps managing candidates and job interviews, keeping all information tight and connected. It can help build a list
of individuals interested to work in your organization, helping you let them know when new job positions are open.
If you use (or plan to use) this Plugin...
CSS Hero can help you deeply and quickly customize the Job Manager Plugin, solving some common issues like:
How to customize fonts in the Job Manager WordPress Plugin, to make font biggers or change typeface for titles and header texts
How to change CSS background image on the Job Manager WordPress Plugin and build background fades
How to change colors and styles on Job Manager WordPress Plugin