About this Plugin
What is a Learning Management System according to Wikipedia
A learning management system (LMS) is a software application for the administration, documentation, tracking, reporting and delivery of educational courses or training programs
LearnPress is one of most popular WordPress plugins for building an LMS application. It is free, regularly updated and well documented.
Main Features
User friendly interface
Compatible with all WordPress themes
Support for all major payment gateways, PayPal included for free
BuddyPress support to communicate with students
Many free and premium add ons to extend the plugin
What you can do with LearnPress:
Create lessons or quizzes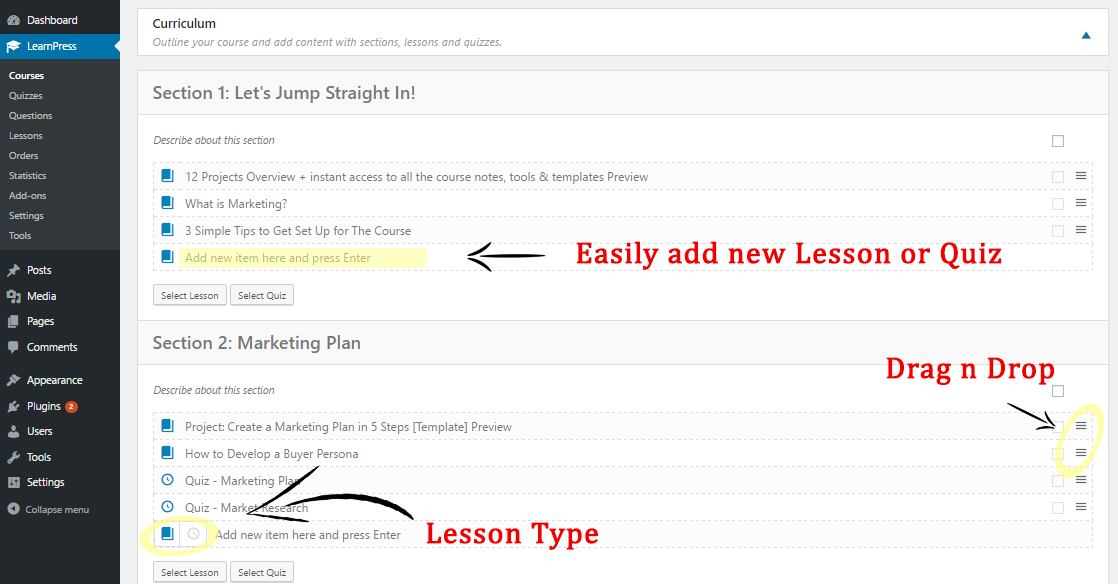 With LearnPress you start creating a course and then add lessons and quizzes for your students. The interface is made of metaboxes WordPress uses by default which makes it easy to navigate and start creating.
After you created your course and added your questions your students can enroll and start the course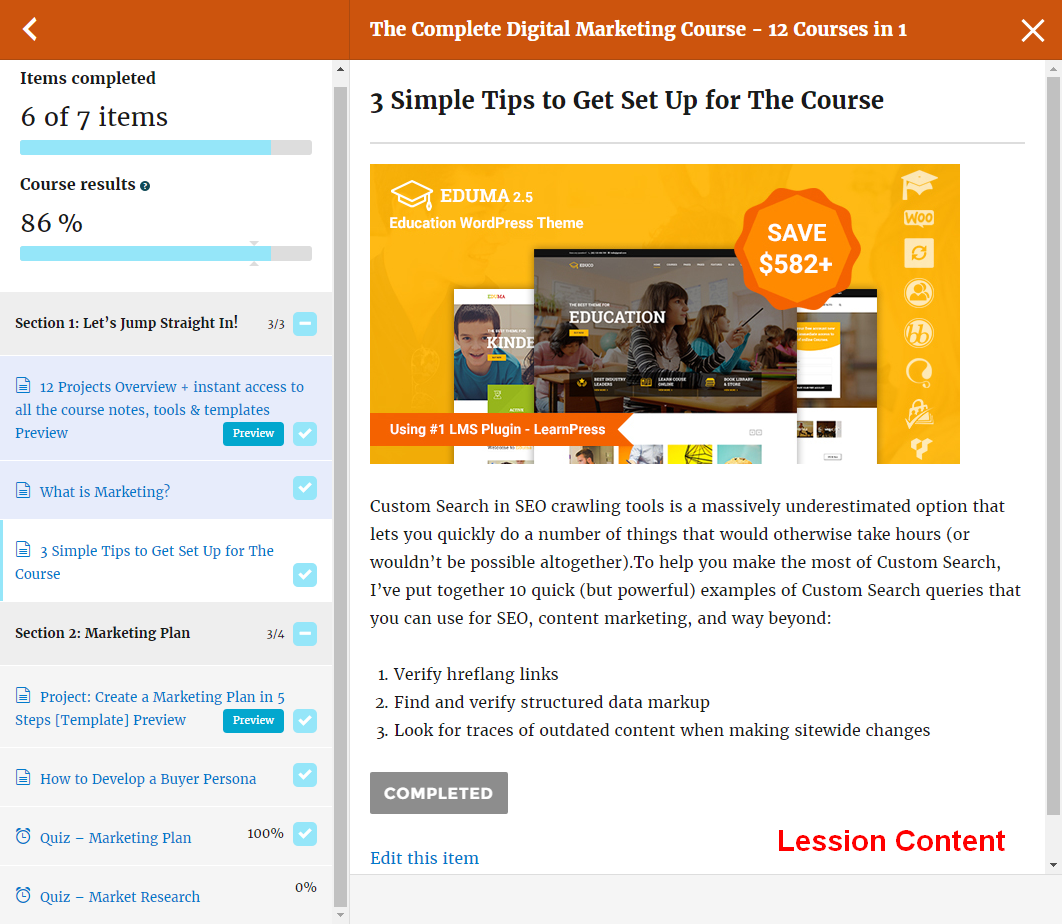 LearnPress has a great on boarding process that creates the necessary WP pages for checkout, courses, profile, you only need to add them in your WordPress menu and you are set!
Configuring LearnPress
The settings page of the plugin is split in to
General
Courses
Profile
Payments
Email
Advanced
You can set your payment methods, assign pages to template files, currency accepted set your email for new orders and notifications.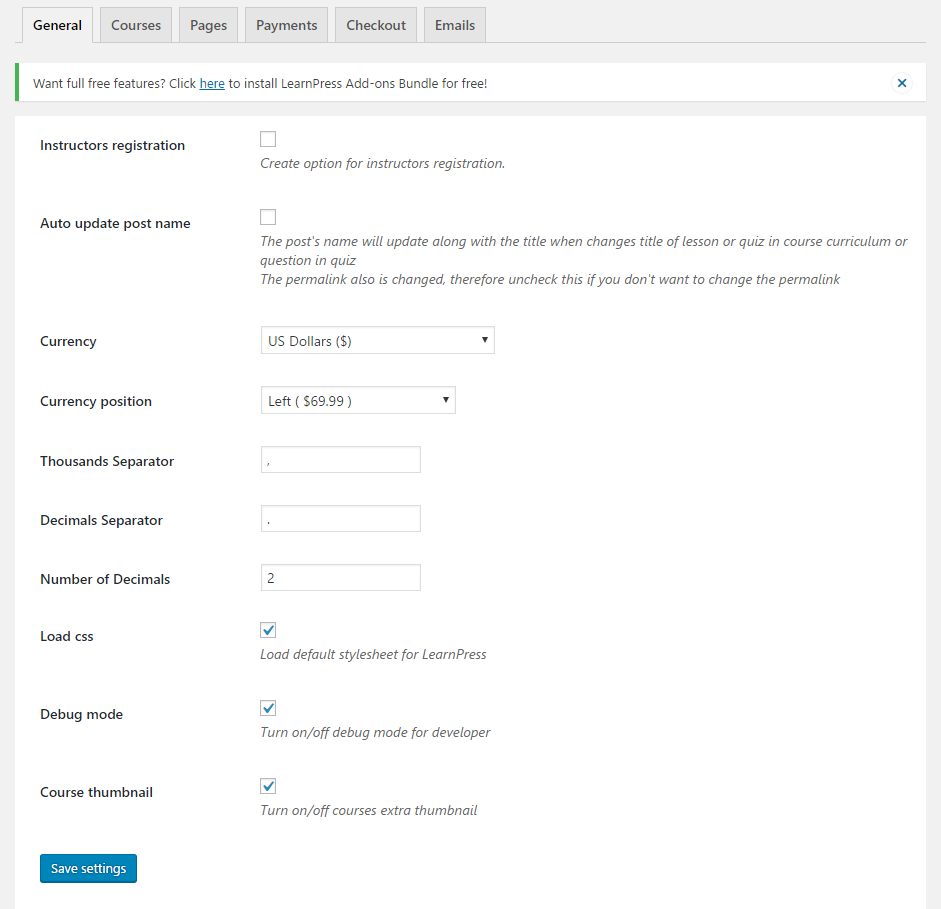 The advanced options are devoted to styling your courses, CSSHERO fully supports LearnPress so you are free to change the typography, target and style specific elements of your website
Some examples
If you use (or plan to use) this Plugin...
CSS Hero can help you deeply and quickly customize the LearnPress Plugin, solving some common issues like:
How to customize fonts in the LearnPress WordPress Plugin, to make font biggers or change typeface for titles and header texts
How to change CSS background image on the LearnPress WordPress Plugin and build background fades
How to change colors and styles on LearnPress WordPress Plugin