About this Plugin
WP-Polls is a classic polls plugin that can leverage some engagemement with your users, proposing them them questions and gathering data with ease and flexibility.
Very easy to setup, WP-Polls is it Ajax-based so that users do not have to navigate to a different page when voting – everything happens without changing the page.
It's developer, Lester Chan, is quite famous in the WP community for maintaining since a long time some quite respected plugins like the ubiquitous Wp PageNavi.
WP-Polls is light and generally a great addition to any kind of magazine/blog site. It is also smart enough to block the same user that wants to vote more than one time, with different approaches.
The plugin also supports now also questions with multiple answers, and all the reasonable options you would expect from such kind of plugin. WP-Polls is extremely customizable via templates and css styles, and now being compatible with CSS Hero, it is much easier to accomplish any kind of personalization, with no code.
Some examples of customization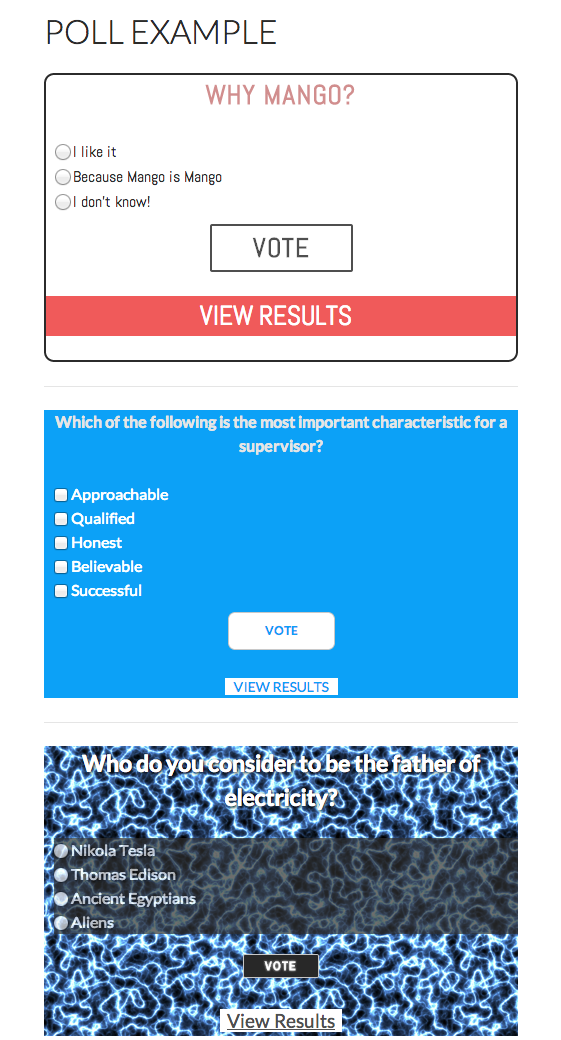 If you use (or plan to use) this Plugin...
CSS Hero can help you deeply and quickly customize the WP Polls Plugin, solving some common issues like:
How to customize fonts in the WP Polls WordPress Plugin, to make font biggers or change typeface for titles and header texts
How to change CSS background image on the WP Polls WordPress Plugin and build background fades
How to change colors and styles on WP Polls WordPress Plugin