About this Theme
WooCommerce is one of the most loved plugins of WordPress. Although making your theme compatible is simple, few WordPress themes are fully compatible and free at the same time. AccessPress Store is one of those themes. It supports all the functionalities an e-shop needs and includes extra features that make your store stand out from the rest. A dedicated area to announce latest offers/news, a product slider to promote your items, a product category banner ( cool ), call to actions areas and more! The theme developers really thought about the users in this theme and made it dead simple to use it. Widgets, sidebars and the WordPress customizer are the way to add and layout your content, documentation is offered and the support forum is alive and responsive.
Main Features
Developed specifically as an e-shop WordPress theme
7 custom widgets
15 sidebars
Product slider
Extended customizer options
Well documented
Great support
Still not satisfied? Well there is another awesome feature, a dedicated home page template. What this means is that you can create a WordPress page, assign it this template and then use widgets to create your home page! The sidebars are used to split the page in sections, all you need to do is pick the widgets, place them in the sidebar and you're done! Handy easy WordPress 🙂
Shop page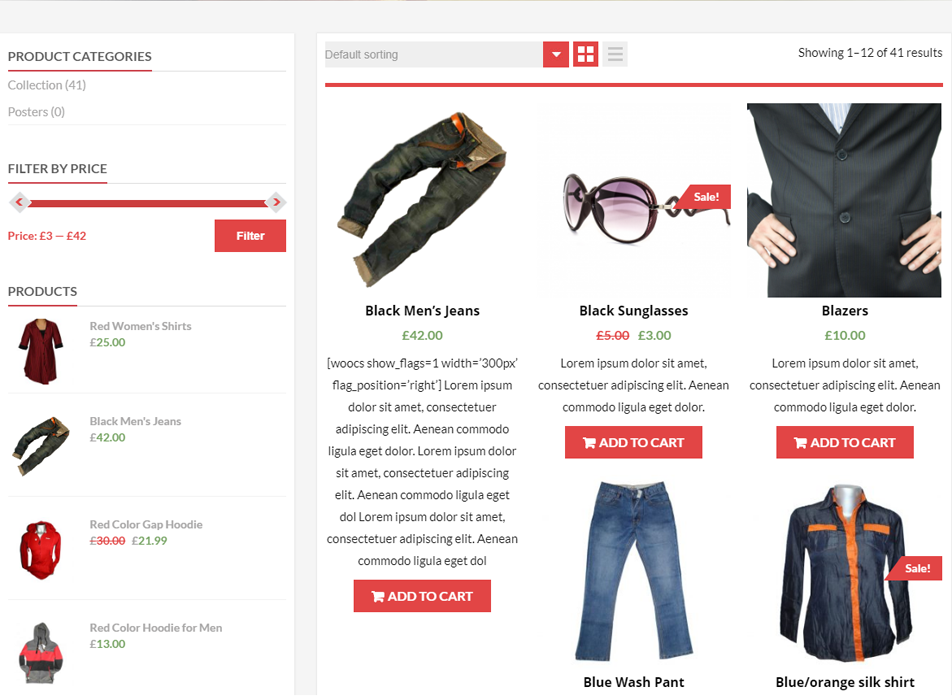 Single product page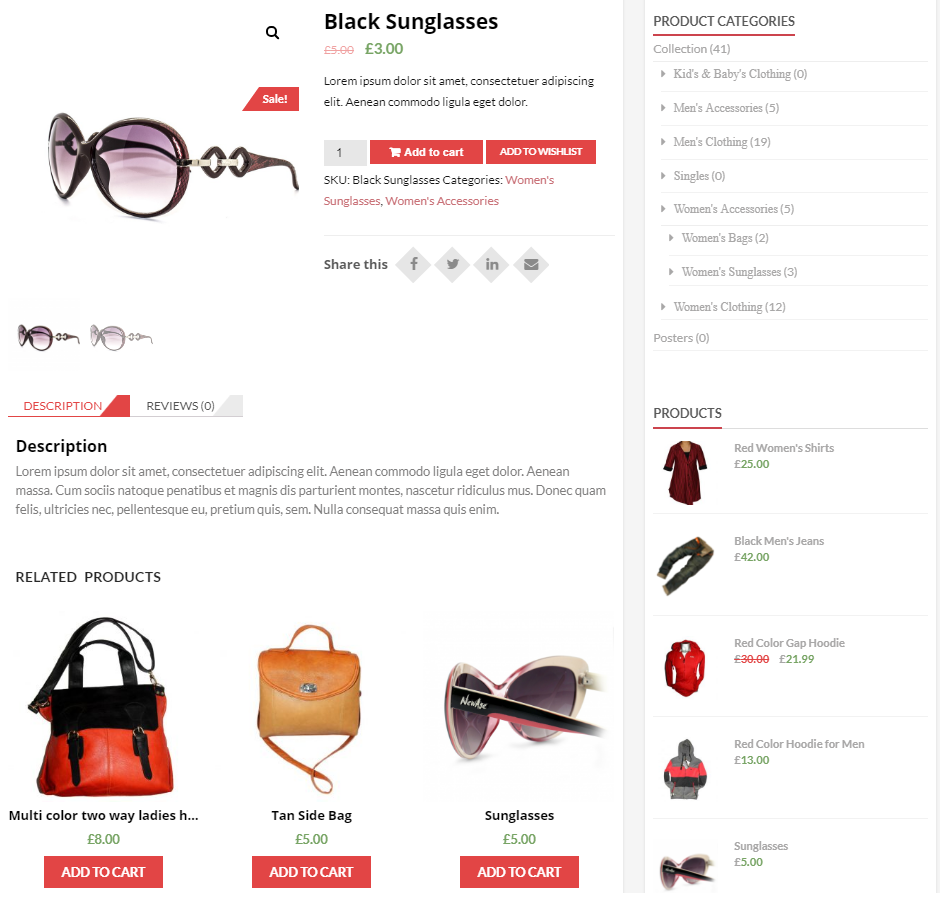 If you use (or plan to use) this Theme...
CSS Hero can help you deeply and quickly customize the AccessPress Store Theme, solving some common issues like:
How to customize fonts in the AccessPress Store WordPress Theme, to make font biggers or change typeface for titles and header texts
How to change CSS background image on the AccessPress Store WordPress Theme and build background fades
How to change colors and styles on AccessPress Store WordPress Theme
How to change size of page width
How to change CSS style of top navigation buttons
Customize the CSS style of navigation menu on the AccessPress Store Theme
How to customize the footer on the AccessPress Store WordPress Theme