About this Theme
Ultimatum Theme is a 360 degree design suite. With Ultimatum and CSS Hero you are in total control of any aspect of your site with no coding skills requirements.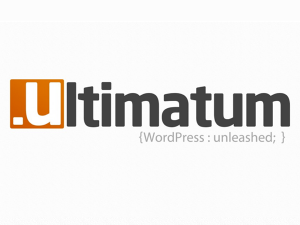 Ultimatum gives you total control of most common elements on a website, as long as you've to build a portfolio, corporate or any other web purpose.
The Ultimatum framework allows you to use a simple click drag and drop function, so you can create a fully professional look with Ultimatum without coding a single line.
Watch the intro-Video of Ultimatum Theme:

Beyond the drag and drop WordPress Builders.
Build with Ultimatum and Style with CSS Hero.
You'll in total control of your website and you'll be 100% design free.
Main features in this amazing WordPress Site Builder:
Innovative Layout Builder
Mobile Ready
Bootstrap and Bootswatches
Ultimatum Slideshow Generator
Ultimatum Font Library
Ultimatum Shortcodes
Custom Post Types
Import/Export Designs
You may enjoy Ultimatum Theme with:
Visual Composer
Layer Slider,  Slider Revolution and ShowBiz Slider
Easy Forms
If you use (or plan to use) this Theme...
CSS Hero can help you deeply and quickly customize the Ultimatum Theme Theme, solving some common issues like:
How to customize fonts in the Ultimatum Theme WordPress Theme, to make font biggers or change typeface for titles and header texts
How to change CSS background image on the Ultimatum Theme WordPress Theme and build background fades
How to change colors and styles on Ultimatum Theme WordPress Theme
How to change size of page width
How to change CSS style of top navigation buttons
Customize the CSS style of navigation menu on the Ultimatum Theme Theme
How to customize the footer on the Ultimatum Theme WordPress Theme